Science fiction has officially entered the classroom. A type of generative artificial intelligence (AI) called ChatGPT has taken over the Internet, and for good reason: It can answer prompts from "When were computers invented?" to "Write an essay about the solar system."
As generative AI becomes increasingly relevant in our societies, K-12 educators should be proactive in avoiding potential plagiarism as much as bland prose.
But AI-written essays don't have to be every teacher's worst nightmare. Let's talk about how ChatGPT works, the problems it poses in K-12 classrooms, and how teachers can prevent cheating with the AI chatbot while using it to advance learning.
What Is ChatGPT?
ChatGPT is an artificial intelligence chatbot that was developed by OpenAI. Launched in November 2022, ChatGPT quickly became popular for its ability to generate natural-sounding, often conversational text in response to human prompts like questions, commands, and even images.
The chatbot was trained from a large dataset of human-produced text. This means it relies on a vast amount of pre-written information to generate responses, which resemble human writing, based on the texts and structures it has already processed. One teacher described the tool as a "calculator for writing."
ChatGPT is a versatile tool with many uses. It's interactive, can answer a continuous stream of prompts in a chat-like interface, interpret images, and can mimic different writing styles, from paragraphs to poetry to screenplays. Currently, ChatGPT users need an account to log into the interface.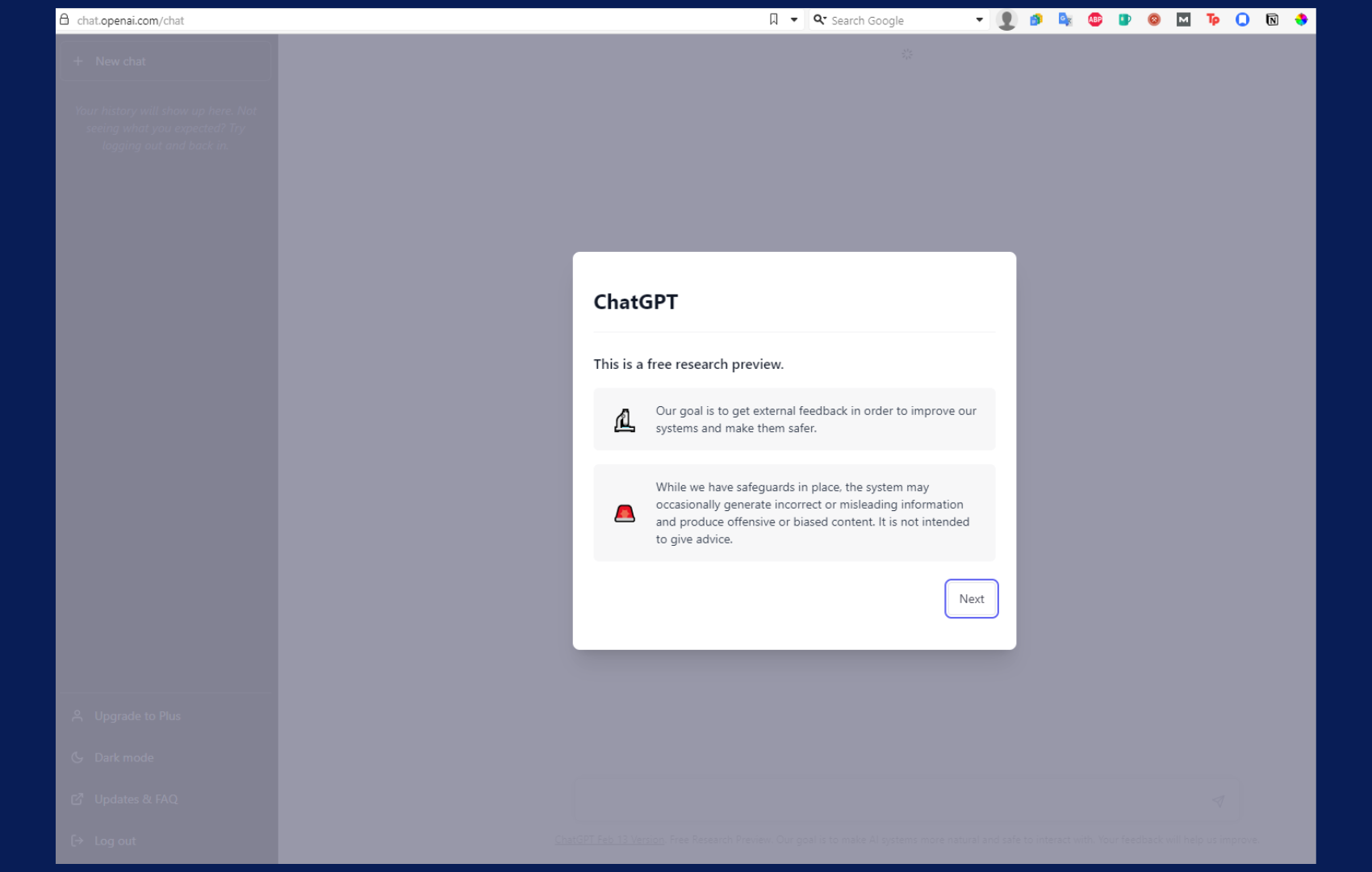 However, OpenAI acknowledges that ChatGPT has limitations:
It can share incorrect information
It can reproduce the biases of the texts it learned from
It has limited knowledge of the world after 2021, which is where its training dataset stops
Having seen the popularity of ChatGPT, search engines are developing their own AI chatbots, including Bing AI and Google Bard.
How Can ChatGPT Cause Problems in the Classroom?
Some teachers are nervous about the advent of ChatGPT (alongside other forms of AI technology). Now that students have begun using it to aid and complete assignments, ChatGPT has attracted attention as one of the biggest turning points for educators since Wikipedia.
Transparency is one challenge of ChatGPT use. In academic settings it can be used to cheat, meaning students may try to pass off AI-generated text as their own on homework, projects, and other evaluations.
Because ChatGPT generates its responses from sources written by humans, its text outputs can contain plagiarism — including both direct and indirect wording as well as lack of clear citations (as of March 2023). Some AI chatbots, like Bing AI, use citations.
These tools can also reproduce factually incorrect information. Any texts generated must be fact-checked.
As with other AI tools, ChatGPT can amplify the biases of its human source material. This means that when AI is trained on data that is shown to be discriminatory; for example, based on race or gender, it can generate outputs that show these biases, too.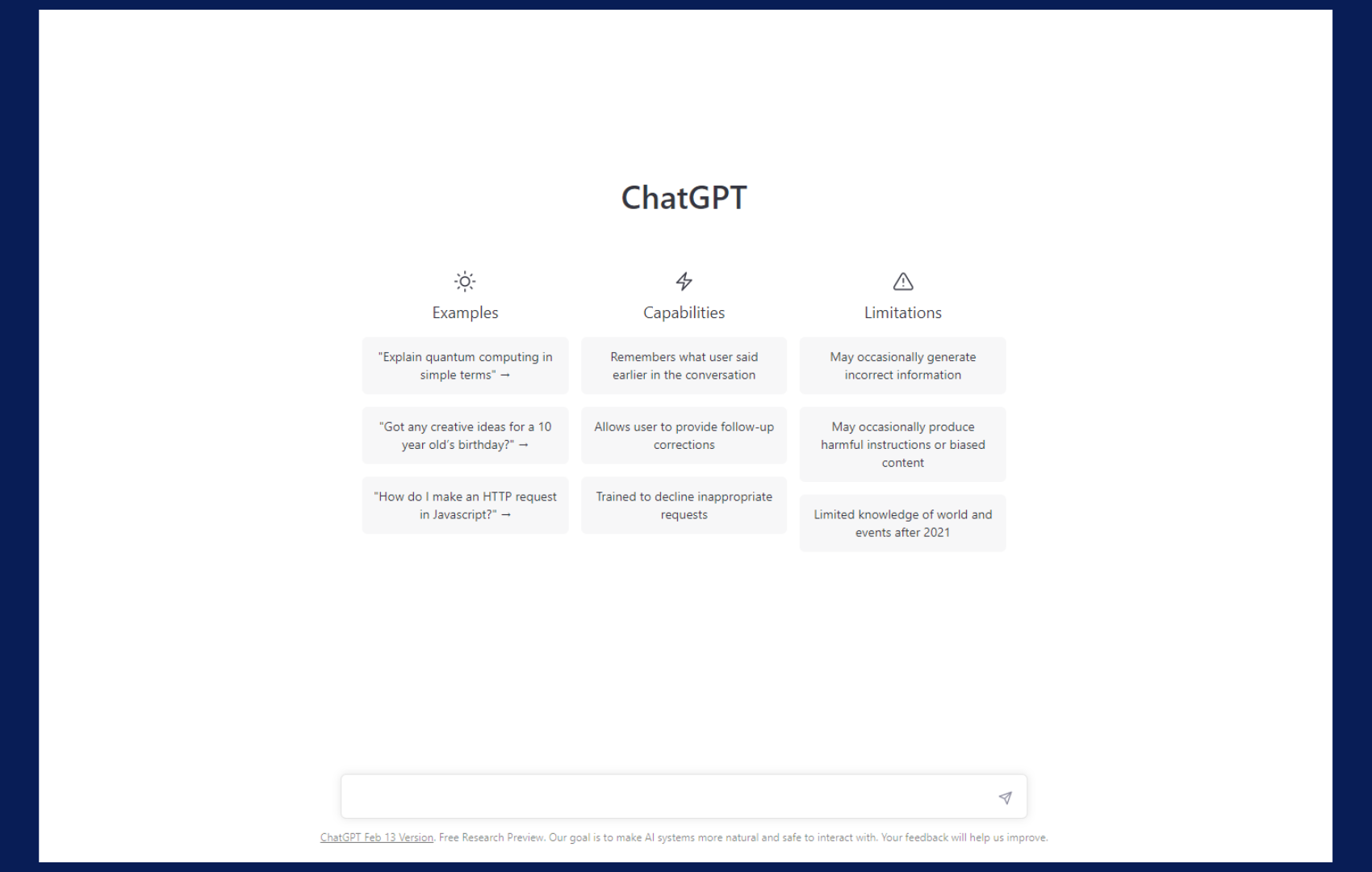 While ChatGPT has faults, it also has merits. The same way teachers learned to work with Wikipedia, we can approach ChatGPT in a constructive and age-appropriate way for the benefit of K-12 students, inside the classroom and out.
How Teachers Can Respond to ChatGPT
Some schools, including the NYC public school system, have banned ChatGPT for the time being. But this may not be the best path forward.
Ethan Mollick, an associate professor at the Wharton School of the University of Pennsylvania, a private research university, has added an AI policy to his syllabus, noting that it's the role of educators to teach students how to use tools like ChatGPT and DALL-E (an image generation tool also developed by OpenAI) responsibly.
The policy asks students to be thoughtful about their use of AI tools, be skeptical of the information they encounter, and adhere to academic honesty policies by acknowledging their use of AI in an assignment.
In other words, Mollick does not forbid his university students from using generative AI; instead, he encourages transparent, critical use.
K-12 educators may benefit from a similar approach, proactively harnessing ChatGPT to meet our students where they're at in their own experimentation.
As Mollick writes, "Based on my experience, I think focusing on how people use AI in class rather than whether they use it will result in better learning outcomes, happier students, and graduates who are better prepared for a world while AI is likely to be ubiquitous."
While it's unlikely we can stop students from using ChatGPT, we can promote a culture of academic honesty and integrity in the classroom.
This means educating students on:
How to fact-check information outputted by AI,
How to find and identify quality sources,
How to properly cite original sources,
The moral issues with not creating unique work, as well as potentially plagiarizing via AI-generated text, and
The importance of using these texts as inspiration, thinking critically about them, and always rephrasing in one's own words.
But before we share how K-12 educators can actively use ChatGPT to advance classroom learning, let's discuss how to avoid its negative consequences.
How Teachers Can Prevent Cheating with ChatGPT
Here are a few ways K-12 teachers can stay vigilant against the use of AI to cheat on tests and assignments.
Ask open-ended questions.
Questions that require students to use critical thinking and problem-solving skills may make it harder for them to use generative AI tools. Be aware, however, that ChatGPT can answer open-ended questions with natural-sounding language, so this method is not guaranteed.
Monitor students during exams.
If students are taking tests in the classroom, keep an eye on them so they cannot use prohibited tools or devices.
Use proctoring software.
If students are taking tests on computers or virtually, educators can use proctoring software to monitor their screens and prevent students from using web browsers or other apps where they access generative AI tools.
Vary the versions of your tests.
Create multiple versions of your tests so that students cannot share answers they may get help with. Monitor students' answers for similar phrasing.
Use a tool to detect AI-generated texts.
OpenAI has released a tool to detect AI-generated texts. The tool, which can be used to evaluate outputs from ChatGPT and other generative AI tools, as well as human-written texts, often makes mistakes, though it may improve over time. It is, however, a good starting point for educators who are new to these tools.
Use plagiarism-detection tools.
Teachers who already use plagiarism detection tools can also apply these to student texts.
Use ChatGPT yourself.
Keep reading to find out how!
How Educators Can Use ChatGPT to Their Advantage
Would you believe us if we said that we used ChatGPT to do the research on how to prevent cheating using itself? 🙂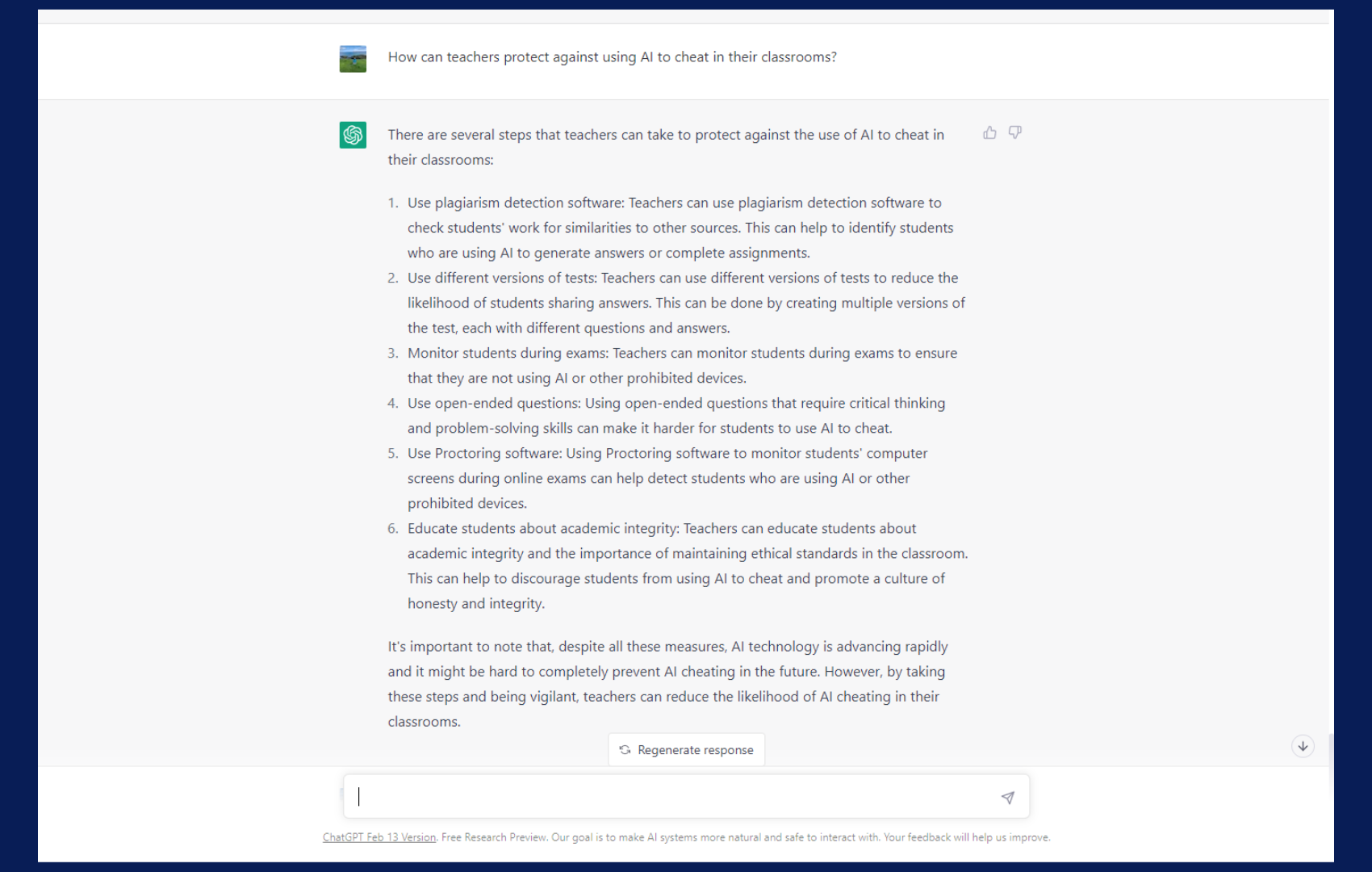 ChatGPT is an important tool with many uses across industries. This means it can also have positive applications for K-12 education.
The best way to learn about ChatGPT is to try it out yourself. If you've already seen what it can do, you may be even more prepared to recognize the AI-generated texts your students may submit!
Many experts say that generative AI is well used as a source of inspiration and to automate time-intensive tasks.
For example, some educators may benefit from using ChatGPT to research a topic, create the first draft of a lesson plan, write a rubric, or even respond to parent emails, as EdWeek tested out. You can also use ChatGPT to help generate test questions. Keep in mind, the output depends heavily on the quality of the prompts.
Here are a few ideas on how ChatGPT can be used in the classroom (be sure to consider the age-appropriateness of these methods, as many are better-suited to older students):
History, English, and natural sciences: Use ChatGPT as a way to get a basis in historical, literary, and science topics before creating a well-researched project of their own. You can ask students to both credit the AI and share the prompts they used when handing in their assignments. Check out this TikTok where English teacher Kelly Gibson explains her method of using ChatGPT to help students improve their own writing and ideas.
Programming lessons: Unlike search engines, ChatGPT can be used to generate and check code. STEM students can use this as a helpful learning tool. They can even evaluate the AI-generated code, which occasionally requires corrections.
Creative writing: Create prompts for stories, test out wacky creative scenarios, apply Shakespearean language to modern concepts, write a better story or poem than the AI-generated text.
Critical thinking: Show students an AI-generated text and ask them to evaluate the quality of writing. You can also teach them how to use a search engine like Google to find and identify original sources, how to fact-check information, and how to write proper citations.
Language lessons: Interact with ChatGPT in another language to demonstrate students' ability to form questions and sentences.
It's worth mentioning that ChatGPT can understand and respond in a variety of languages, including Spanish, French, Chinese, and Russian. Like with English, however, it is limited by the information available online in those languages (the data training set). It's unclear how well ChatGPT can generate texts for foreign language assignments.
Staff for Your School's Evolving Needs
Technologies like ChatGPT introduce new, sometimes stressful variables to the school environment. We know you can respond to it constructively, armed with this new knowledge!
As a full-service staffing agency, Teachers On Demand can help you manage another stress on educators' plates: the lack of qualified educators for K-12 schools.
Contact out to find out what our 200+ school partners love about working with us!