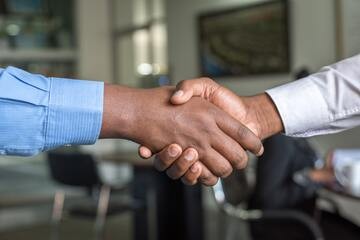 Direct Hire/Permanent Placement
Teachers On Demand's direct hire/permanent placement program is a great resource to obtain teachers for your school. The expertise of Teachers On Demand is recruiting and our direct hire/permanent placement program is ideal for a teaching position you have at the start, during, or end of the school year. Our direct hire/permanent placement program is easy to understand. We recruit, verify credentials, screen, and set up an interview with the school and the candidate, making for a smooth transition.
However, our direct hire/permanent placement services are not limited to only teachers, we also offer direct-hire services for non-instructional positions as well. Yes, we can fill both the instructional and non-instructional vacancies of your school. Teachers On Demand offers direct hire/permanent placement services for every single position within your school including IT, HR, leadership, operational, food services, security, and athletics.
Direct hire/permanent placement for schools
Teacher On Demand's direct hire/permanent placement program is easy and straightforward for every instructional and non-instructional position. If you're currently in between an instructional or non-instructional job at a school or recently graduated with a degree, we'll bring you in for an interview.
If you applied for the position of a teacher, note that we usually recommend our candidates to substitute teach for some time to get their foot in the door at a school of their choice. In turn, this helps teachers put their name at the top of the list when a school needs to fill an internal vacancy.
Save time with Teachers On Demand
It takes time to search for that next career move. It's not something you periodically do. It needs you to keep your finger on the pulse of the job market to ensure no opportunity passes you by, and that's usually difficult to do with the busy lifestyles of today. So, trust in Teachers On Demand to do it for you. If you belong to the domain of education and looking for a direct hire, contact Teachers On Demand today!
Contact Us